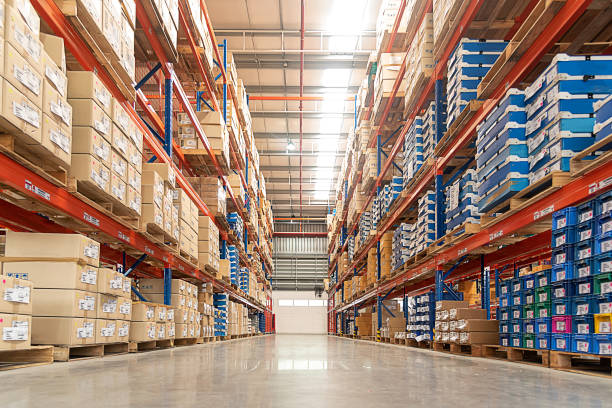 In a comprehensive report of the US logistics landscape released this week, LMI has found that while supply chain congestion and delays are still the norm across the country, inventory is actually on the rise. This stems from a number of factors: companies increasing orders to try and prepare for future shortages, a large number of goods finally arriving from previous waves of delays, as well as a softening of consumer spending. 
What It Means for the Logistics Industry
At first glance, this seems like a good thing. Inventory shortages were a major issue for many companies last year, drastically reducing profits. Unfortunately, this influx of goods doesn't come at a great time. The industry is still working to resolve many of the transportation and shipping issues brought about by the pandemic. And while demand did decrease slightly last month, domestic freight and parcel carriers are still stretched to their limits. On top of that, the Russian invasion of Ukraine is driving oil prices even higher, taking transportation costs with them. 
What this means is that, while there may be more goods to go around, actually moving those goods hasn't gotten much easier. 
FreightOptics' Network Analysis Service
If you're one of the companies that is currently sitting on a large amount of inventory, increased warehousing and shipping costs may be dramatically eating into your profit margins. It's time to be proactive, and an expert Network Analysis may just be the answer. 
FreightOptics's utilizes the latest Business Intelligence and digital mapping software to analyze your unique shipping profile and demand characteristics. Using that supply chain visibility, our Network Analysis Service can help your company: 
Establish Demand Hotspots:

Understanding where your customers actually are is the first step to reaching them efficiently. In the e-commerce economy, this isn't always as easy as it sounds. Using our proprietary advanced logistics platform, we can easily show you detailed heat maps of where your products are being distributed the most, pinpointing your customer base(s).

 
Identify Appropriate Carriers:

It's a carrier's market right now, but that doesn't mean there aren't savings to be found. Understanding your options in the freight market, and going outside the national duopoly on the parcel side to include regional carriers, can still be very effective moves when it comes to saving money and avoiding delays.

 

Optimize Distribution Centers:

Warehouse costs are soaring, but just as with finding the right carriers, there are plenty of options out there. Our team can analyze different locations for warehouses and distribution centers, including multiple locations of each, and find the best set up for your supply chain.

 
We've entered an interesting time in the logistics industry. Around the US, inventories are indeed on the rise. But, companies are still having trouble getting those products where they can do the most good. If your business is having similar problems, now is the perfect time to find the right logistics partner and perform a detailed Network Analysis. FreightOptics's Network Analysis Service can help you make sure you're getting your goods to your customers as efficiently as possible. And, save you plenty of money along the way. 
If you're ready to reshape your supply chain for the better, reach out to us today for a Free Demo. 
You Can Be Better. We Can Help.