Is your company losing money on inaccuracies in freight contracts, or do you really know the answer to this question? Without the right software or processes in place, there's no way to know these facts clearly — or to take action on improving the situation.
The truth is, that many organizations do suffer from inefficiencies in freight carrier agreements, ones that could result in significant savings. However, the process of uncovering these opportunities means scanning through every line item charge on every invoice. Who can spare the time and effort?
Freight audit capabilities, powered by the right software technology, provide the way to get to the bottom of these freight contract issues and deliver real value to your organization. With modern analytics technology and automation, the vast amount of invoice information held by your company becomes a valuable source of insights and it protects your bottom line.
Having the internal resources, knowledge and technology to launch a freight invoice audit is critical for any brand hoping to increase its competitiveness. Freight contracts hold the potential for savings through freight payment optimization, and leaving that money on the table is a strategic error.
What Is a Freight Audit?
A freight audit is the process of combing through each and every carrier invoice, totaling thousands upon thousands of data points, to find opportunities for freight cost reimbursement or savings.
Due to the vast amount of documentation around freight carrier agreements, it's simply natural for items to fall by the wayside. Letting these errors go rather than finding them and addressing them, however, is a waste.
The kinds of errors you may find via freight invoice auditing include:
Guaranteed service failures.
Carrier Rules Tariff not applied properly.
Prepaid vs. Collect Billing errors on the BOL.
Incorrect NMFC commodity descriptions.
Incorrect accessorial charges.
Residential surcharges applied to commercial shipments.
Incorrect rate applications.
Duplicate shipment charges.
Missing discounts.
Finding these issues is a matter of studying every invoice closely. Of course, this process requires extreme attention to detail. It's easy to see how a single inaccurate charge — or even multiple, repeated errors — could slip through. Companies dealing with thousands of pages of freight invoices a year may naturally not inspect every one.
Effective auditing fills this gap, using business intelligence software and analytics algorithms to automate the harvesting of actionable insights from each invoice. This process can occur on a few different levels, with small parcel audits for ecommerce companies making direct-to-customer shipments and freight audits affecting large-scale shipments with carriers.
Even if your organization currently performs freight audit services, you may not be taking the full value from the process. Trying a new tech-enabled method with audit-the-auditor capabilities can determine whether your current approach is discovering maximum opportunities for reimbursement.
Learn more about what it means to conduct a tech-enabled freight audit.
What Are the Benefits of a Freight Audit?
Why should any and all companies with freight contracts consider freight auditing? And why should you think about updating your audit capabilities even if you currently have a system in place? In short, a freight audit system is a valuable investment because of the wide variety of benefits that can come along.
These advantages include:
An overall reduction in billing errors, oversights and inaccuracies, triggering immediate savings and optimization of freight cost.
A data repository of insights into freight invoice details, giving you the ability to perform detailed bid negotiations and unlock new savings opportunities with your contracts.
Improved communication with supply chain departments and partners, based on accurate and up-to-date facts.
Automated accounting processes, saving time and effort for employees while reducing the risk of human error.
Peace of mind for you and your departmental leaders, safe in the knowledge you're paying the correct amount for every shipment.
What do you need to know before committing to a new freight audit process? The following are a few of the basics:
What are the savings possible in an audit? Improved freight auditing can, in the experience of the FreightOptics team, bring savings of up to 4-7% on shipping expenditures for some businesses. The process of finding potential refunds in invoices pays for itself by unlocking this level of value.
How can you project what returns an audit may deliver for your business? Before integrating a new freight audit solution, it's possible to run a proof-of-concept report. This is a one-off that applies the audit technology to your invoice database and reveals the potential savings with an industry-leading platform in place.
How does implementing a freight audit solution work? There are a few different ways to improve your freight audit capabilities through technology. You can add a platform to your technology stack and primarily have your own personnel be responsible for using it or choose a managed services model, outsourcing all audit processes and focusing on your core business.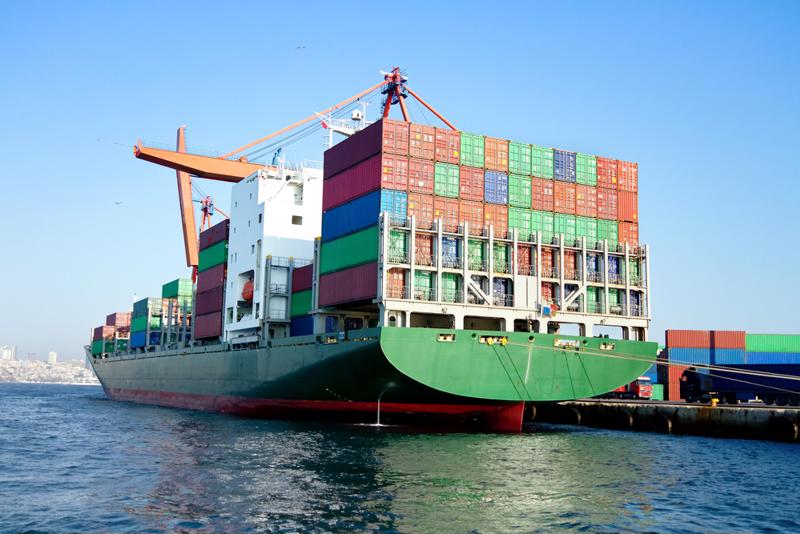 What's Technology's Role in the Freight Audit Process?
The right technology platform can deliver a variety of capabilities that make freight contract management a better process overall for your organization. Contracts that may once have seemed like an impenetrable wall are now a repository of useful data, ready to be mined for actionable insights and used to optimize freight spending.
Here's what freight audit software delivers:
The power of automation: Over the past few decades, automation has crept into more areas of business, logistics included. Data volumes today are too vast to entrust to solely manual analysis. Couple that with the potential for human error and duplicated work, and it's clear why automated processes are an essential element in any freight contract optimization effort.
A high level of transparency: Not only do modern freight audit solutions save you money, but they also let you drill down into what you're saving. By seeing the details of any given contract, you can compare your audit results with your overall spend and put together effective budgets for your freight operations.
Integration with other key solutions: A freight audit system doesn't have to stand alone. A powerful Transportation Management System (TMS) connected with your auditing solution allows you to track each shipment, bid for quotes and perform other key interactions with current and prospective freight carriers.
Transportation Spend Management Systems have only increased in their accessibility and user-friendliness over the years, offering new dashboards and reports that let data speak for itself. Modern freight audit solutions fall into this category, providing a window into shipping service contracts and giving your team all the insights they need to make optimal decisions.
Freight Audit Capabilities with FreightOptics
FreightOptics offers a Transportation Spend Management System that gives your organization the ability to complete impactful freight audits. With this solution in place, there's no more need to play guessing games about whether your shipping spend is optimized — you'll know that you're not missing any opportunities to recoup savings, and power and peace of mind come along with this revelation.
This is an industry-leading solution with heavy automation elements, alongside business intelligence and analytics functions that give unprecedented visibility into every corner of your shipping contracts covering all modes of transportation.
Furthermore, FreightOptics provides full exception management on invoicing errors, resolving these discrepancies directly with the carriers on your behalf. Your own team doesn't have to intervene to claim the savings you're owed so they can maintain focus on the day to day operations.
You can start by seeing just how much of an impact the FreightOptics platform would have on your organization because a proof-of-concept report is free. This side-by-side comparison with your current audit efforts points out whether you could be reclaiming a higher percentage of total spend.
Contact FreightOptics to request a demo and see the advantages for yourself.